Chapter 1: Welcome to the Customer Experience Era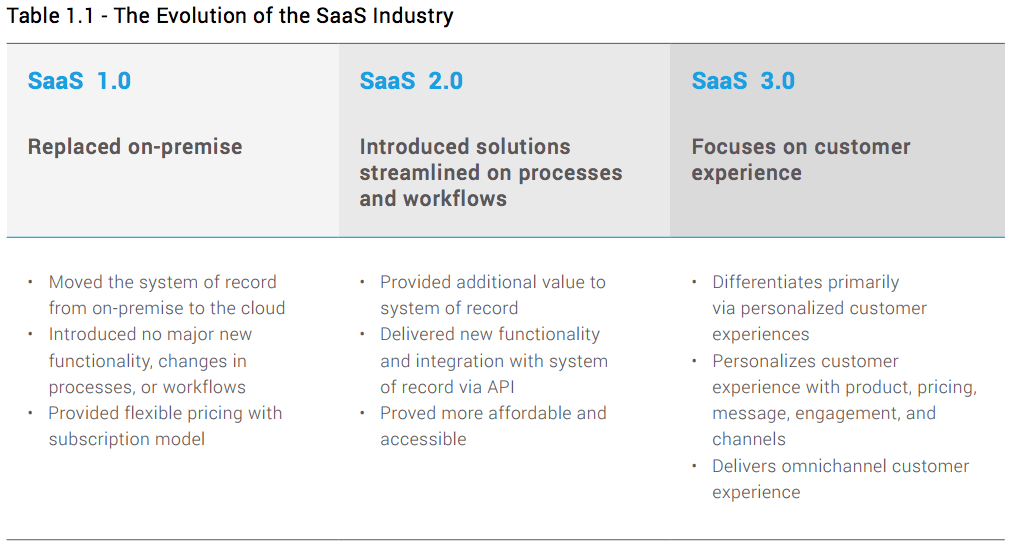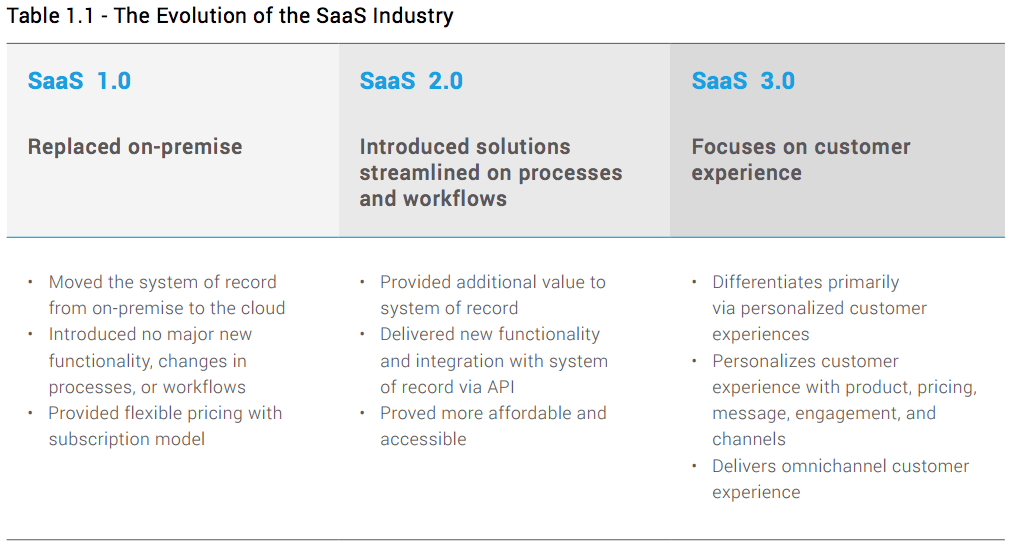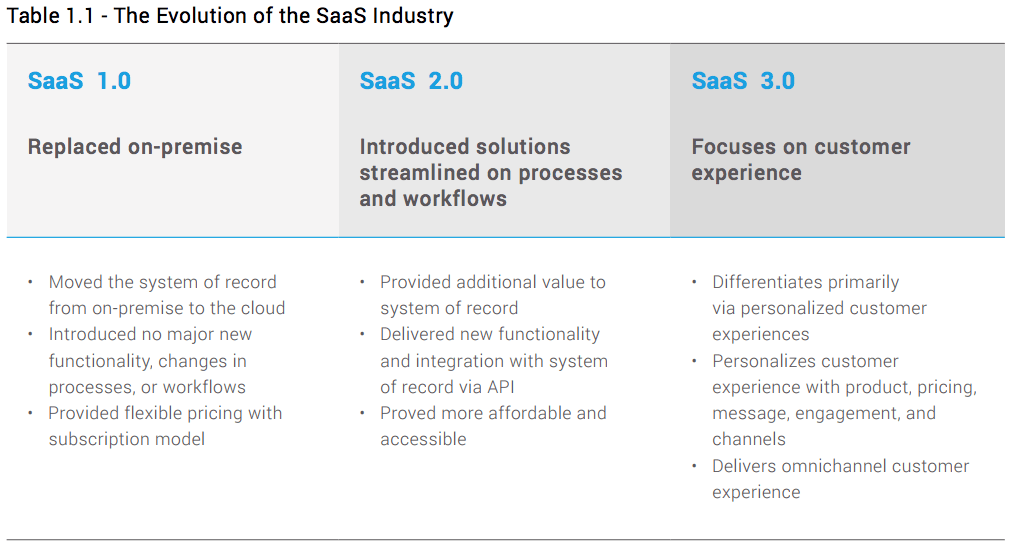 Any sophisticated product manager will tell you their product is only a success when their customers succeed by using it. Rightfully, they feel frustrated by lackluster adoption or usage of the amazing product they delivered to market. In many companies, such failures are pinned on a certain group or even an individual; but in the era of the customer, everyone across the organization is responsible for product success. It all hinges on putting customer experience front and center.
Customer experience has become critical for all companies in the experience economy. To be competitive, or even to survive, every organization will have to become a customer experience business. In fact, a study published in the Harvard Business Review found that customers who had the best experiences with a transaction-based business spent 140 percent more than customers who had the worst experiences. And the experience matters just as much for subscription-based businesses: The same study revealed that customers who had the best experiences as subscribers were 74 percent more likely to be subscribers one year later. On the other hand, customers who had the worst experiences were only 43 percent likely to be subscribers a year later.
Consumer companies were the first to respond to changing customer expectations — think Amazon, Netflix, Uber, and Airbnb. In many ways, our experience with these brands is about far more than what we are buying from them; it's also about the experience of buying from them.
This trend spills over into B2B and enterprise software markets, and results in what is often called a consumerization of enterprise software. If you can purchase a consumer product or service without interacting with a representative, then why must you go through a complicated purchase process? Why should you need to submit a lead form to try a software product? It's getting harder for enterprise software companies to justify the need for a complex buying process in a world where frictionless customer experiences are on the rise; and that experience now starts the moment a potential customer becomes aware of a company or its product, and extends to the actual point of purchase and beyond.
Rather than being intimidated by the way that digital disruptors like Uber and others have upended entire industries, or brushing them off as irrelevant, forward-thinking industry stalwarts and SaaS pioneers are thinking strategically. They are eager to learn from these trailblazers, and find a way to reinvent their business models and catch up in a world increasingly shaped by consumer experiences.
Though the SaaS business model was revolutionary and promised a truly modern user experience, few companies have yet cracked the code on how to enable the frictionless end-to-end experience that today's customers crave. Those that do will be rewarded in the form of increasingly higher rates of conversion, retention, and loyalty.
Enter digital transformation, which empowers organizations to completely reimagine how they interact with prospects and customers as they are using products. In other words, it puts them in the highly coveted position of understanding and engaging with prospects and customers in product, essentially transforming their approach to focus on the product as an experience.
More on this later, though. First, let's dig a bit more into the impact of digital transformation across industries.
1.1 Digital Transformation is Changing Everything
Between 2000 and 2014, 52 percent of Fortune 500 companies disappeared, either by going bankrupt or through acquisition. We will look at how digital transformation created big winners and losers for those selling retail books, providing movie rentals, offering recruiting services, and participating in the hospitality business. The winners adapted and worked with the changes brought by digital transformation, while those who didn't adapt languished.
Digital transformation is the change associated with the application of digital technology to all aspects of human society.
Retail Books: Borders vs. Amazon
Before the internet gained mass appeal, Borders' competitive advantage was to offer the biggest selection of books in stores. However, new technology allowed internet companies to offer practically every book in print in the world, without the overhead costs associated with prime real estate. Jeff Bezos of Amazon envisioned the importance of this digital transformation early on, and created a new customer experience — and the largest internet-based retailer in the world.
Now we expect to find any book (and much more) on Amazon within seconds, order it with a couple of clicks, and receive it tomorrow — or even instantly on your Kindle or iPad. Amazon leveraged digital transformation to provide a great online experience that has now extended to nearly every conceivable product in the world. Meanwhile, Borders Groups sank from a $3.2 billion-revenue business in 2000 to one filing for bankruptcy in 2011.
Movie Rentals: Blockbuster vs. Netflix
Netflix embraced digital transformation and designed new customer experiences that raised their expectations. Customers no longer had to drive to a local store to rent a DVD; they could order it online, receive it at their doorstep, and never pay a late fee again.
That was revolutionary. In 2000, Blockbuster made almost $800 million in late fees (roughly 16 percent of its revenue). Reed Hastings, the founder of Netflix, understood that late fees only make customers resent your brand, not become loyal to it. The same year, Blockbuster considered but ultimately passed on purchasing Netflix for $50 million at a time when Blockbuster was generating more than $4.9 billion in revenue (8). It was a short-sighted, fateful choice: in 2013, Blockbuster closed its doors, and Netflix became a ubiquitous media company, with $4.4 billion in revenue (9).
Furthermore, Netflix was able to transition when the next wave of digital innovation crashed into the media industry. When high-speed broadband internet became available to a larger segment of the population, Netflix launched video streaming, which further improved customer experiences. The Netflix story provides a good lesson: Your primary revenue stream today may not be the primary stream tomorrow (10).
Recruiting: Monster vs. LinkedIn
Remember Monster.com, the original online job board? It was one of the first big successes of the internet in the late 1990s and early 2000s. In 2006, Monster had a market capitalization of $7.5 billion, but just a decade later, the company was acquired for much, much less: $429 million (11).
Monster made a grave miscalculation: it failed to recognize the importance of social networks when it came to job searches. Professional networks allow you not just to expand your connections and showcase your work, but also to empower companies to recruit large pools of candidates who are passively looking for new opportunities. That's what LinkedIn realized, completely changing how people interact within professional networks; and the recruiting industry had to adapt as a result.
We've seen the kicker to this story before: Monster declined to buy LinkedIn during its early days. LinkedIn, with its innovative recruitment products, ended up eating Monster's revenues.
Hospitality: Airbnb vs. Hotels
Airbnb, an online marketplace for people to list, discover, and book private residences around the world, is a more recent example of a company that understands how digital transformation provides a tremendous opportunity to build a better customer experience. While Airbnb owns no real estate, it has become a powerful player in the global hospitality sector, taking on established hotel chains. Airbnb has more than 3 million listings worldwide, compared to Marriott, which, after its recent merger with Starwood, has just 1.2 million rooms(12).
While a hotel room is different in many ways from a private apartment, Airbnb has driven many travelers out of traditional hotels, all due to its unique business model — which became possible thanks to digital transformation. Staying in a quaint neighborhood creates a unique traveling experience that can't be replicated by traditional, standardized hotels, in which there typically is little different about the experience in Rome than in Bangkok. Certainly Airbnb had to implement a complex security and reviews system in order to assure users they were safe staying in private homes — a process hotels can skip — yet they've done so largely successfully.
The fact that Airbnb is a platform, and owns no real estate other than its own headquarters, minimizes its costs and increases its profit margins. These savings can then be transferred to consumers — and Wall Street likes the model. Within just nine years, the industry disruptor has been valued at $31 billion — just nine billion shy of Marriott, which has been in business since 1927 (13). The rise of Airbnb has forced traditional hotel chains to focus more on their core customers — business travelers — while Airbnb provides greater flexibility and a more authentic experience for leisure travelers. With Airbnb (14), it's not just about a place to stay; it's about having a unique offline experience (15) in an unfamiliar city.
So what happened to Borders, Blockbuster, Monster, and the hotel chains? How is it possible to go from billions in revenue to bankrupt in as little as a decade? Simply put, these once-stellar companies failed to recognize the early wave of digital transformation from the physical to the digital world. Borders and Blockbuster stuck to old business models; Monster failed to adapt its product and business model to address changes in how people communicate professionally and search for jobs; and Airbnb is outperforming established hotel chains by using digital transformation to provide unique experiences.
Digital transformation reaches all aspects of human society, and will continue to influence software creation and delivery. As Marc Andreessen famously said, "Software is eating the world," meaning every company will become a software company, engaging with its customers through digital channels. Even a dry cleaner can build a loyal customer base by sending a real-time notification when your order is ready. Hair salons can build a way for customers to easily schedule appointments via mobile. As the technology itself becomes cheap and commoditized, it's the experiences you provide to customers that create a competitive advantage.
Borders, Blockbuster, and Monster failed to fully recognize that digital transformation creates a new, more efficient, and effective way to engage with customers.
1.2 Customer Expectations are Constantly Evolving
Digital transformation also brought a whole new wave of online-first and digital-only services.
eSurance is one of the first companies to bring car insurance online; why would you, as a customer, waste your time driving to a local insurance store, or even talking to a representative over the phone, when you can answer a few questions online and get insured within 10 minutes? Why spend time writing and mailing a check, when you can pay your monthly fee via a mobile app? Why wait on the phone to speak to a representative when you can send a quick message?
eSurance harnessed digital transformation to create a better experience for customers while also building a competitive advantage over traditional insurance companies. There is no need for local offices, since most of the transactions can be processed electronically, and eSurance doesn't need a large team of representatives and salespeople. This results in significant cost savings; quicker and more convenient purchases result in customer happiness.
Revolutionary consumer companies reimagined how stellar experiences could provide enormous value to customers. In cases like Apple, Uber, Lyft, Amazon, and Airbnb, this changed entire industries, or invented a new category of products and services. These disruptors have raised the bar of customer expectations; now the enterprise software industry must catch up.
Bill Price, President of Driva Solutions and author of "Your Customer Rules!," points out that as an engineer or procurement manager is buying software, he or she is exposed to multiple customer experiences. All of these set the standard for expectations (18). The line between customer expectations for B2C and B2B is blurring. Customer needs in today's economy are based, first of all, on knowing your customers and remembering your relationship with them. Customers want you to supply choices and make the decision and process easy. They expect you to trust, value, and surprise them. Most of all, you need to help your customers be better and do more.
1.3 The Third Wave of SaaS: The Customer Experience Era
When we buy and consume great products and services, and experience brands in our daily lives, we may question why enterprise software products and services do not match our expectations. This shift can be attributed to two very simple ideas: We're all more active "shoppers," and the web and technological innovations have removed friction from traditional business processes.
The early days of digital transformation brought a new subscription-based business model to enterprise software. Today, SaaS is synonymous with B2B and enterprise software. SaaS opened the door to many other variations of a subscription-based model in the B2B market, such as Infrastructure-as-a-Service (IaaS) and Data-as-a-Service (DaaS), to name just two. To succeed in an Everything-as-a-Service world — the new ideal — companies must fundamentally change how they think about customer experience and engagement. It requires creating experiences, engagements, journeys, and touchpoints to match and exceed customer expectations.
Digital transformation has brought all businesses online, so even though SaaS businesses were already digital and service-based, they now need to join the third wave — customer experience — to keep up.
The first wave of SaaS replaced on-premises software installations, introducing many advantages by moving to the cloud. The second wave brought major changes in workflow and processes. It's the third wave, however — with its focus on customer experience and personalization — that has revolutionized how companies go to market. See Table 1.1 for details.
No matter where your company started, it must be able to deliver a unique and consistent experience across every channel. Offering extra features is no longer enough to make you competitive.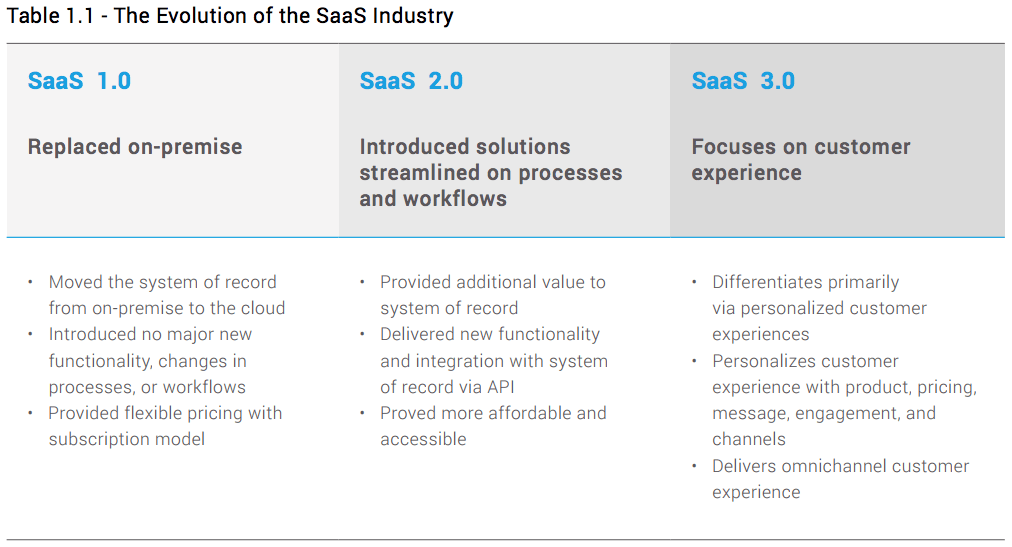 First wave: from on-premise to the cloud
Salesforce pioneered and popularized the SaaS model for enterprise software. In the early SaaS 1.0 wave, cloud solutions emerged as the replacements for on-premise solutions, which involved purchasing and installing expensive servers and software and enduring a drawn-out onboarding process. This shift to the cloud provided a tremendous value-add for companies.
Early SaaS products were often less expensive and more convenient than traditional client-server options. The SaaS revolution lowered entry cost, and provided flexible pricing with a subscription model. Negotiating a multi-year contract with a vendor became a thing of the past. Buyers no longer had to make the risky and often irreversible decision to buy on-premise software that their company would be stuck with for years to come. Moreover, SaaS companies made obsolete the switching costs when an organization invests enormous resources on hardware, support, and employee training.
Second wave: new processes and workflows plus affordability
SaaS companies in the second wave (the SaaS 2.0 era) brought more features to customers at a lower cost. These new SaaS solutions helped companies evaluate their current processes and tactics to find more efficient ways of solving business problems. In an essay, Tomasz Tunguz, venture partner at Redpoint, called SaaS 1.0 companies the "displacers", and SaaS 2.0 companies the "disruptors." (19) He points out that the shift from SaaS 1.0 to 2.0 moved from a system of record to workflow solutions. Earlier systems of record we associate with the SaaS 1.0 era provided a single source of truth about a particular department. Workflow solutions, associated with the SaaS 2.0 era, allowed companies to change and improve organization-wide processes that enabled them to achieve higher efficiencies and effectiveness.
Third wave: customer experience and personalization
The third wave will turn SaaS products into online services, and will be based on interactions with software rather than with people. This changes how people try, buy, and use software.
Buying used to be a more predictable and linear process, requiring direct interaction between buyers and sales teams. But the buying process has dramatically changed. Customers now research, evaluate, select, and share experiences that feel more like consumer experiences, involving numerous interactions across multiple touchpoints.
Thanks to digital transformation, buyers can access more product-related and thought leadership content through a variety of channels and devices, including the web, mobile, wearables, social media, and online customer reviews. This leads to more self-directed customer journeys during the buying process. According to Forrester Research, two-thirds to 90 percent of the buyer's journey is completed prior to engaging a salesperson. The challenge is to effectively manage customer experiences and journeys for a contemporary buying process.
Competing with features and pricing is no longer an effective strategy for SaaS companies. Competitors can match your prices and copy your product features and marketing messages. But unique customer experiences aren't easily duplicated. Today, you need to be part of the third wave of SaaS. As Steve Jobs said, rather than focus first on the product or service, start with the customer experience you want to deliver; then figure out what combination of product features, pricing, and messages will enable you to deliver that experience.
Some companies, such as Salesforce, began in the first wave of SaaS and have successfully evolved through the second and third waves. Others, such as Marketo, Hubspot, and Apttus, started out as second-wave companies and must move forward. Some newer companies built a competitive advantage by focusing on customer experience as one of their core differentiators. The third-wave companies include Slack, Invision, Asana, and Zoom.us.
Zoom.us, a video conferencing service, is an interesting example. Dozens of videoconferencing solutions were available before Zoom was launched in 2011. However, in just two years, Zoom grew (21) its customer base from 4,000 to 65,000 organizations, and expanded its reach from 3 million to 40 million individuals. It was able to do so by focusing on how customers experience their product. For instance, Zoom made it easy to try its service, and simplified the payment process. Other examples of successful enterprise software companies that create a competitive advantage around customer experience include Slack, Asana, Dropbox, and InVision.
What do all of these companies have in common? All are focusing on driving prospects to their product earlier in the buying cycle. Slack, Asana, Dropbox, InVision, and Zoom.us do not ask prospects to submit lead forms. Instead, they invite them to try and to experience the product themselves. They are engaging customers by leading with their products.
Digital transformation changes how customers research, buy, and experience products and services. It closes the gap between B2B and B2C experiences, in what can now be called more human-to-human interactions (22). The buying process in business markets now resembles the buying process in consumer markets. An increase in communication tools including social media, and interactive work environments such as conferencing and chat, has changed thr expectations of buyers worldwide. Today, the buying process in business environments has become more social, more real-time, and more cross-functional, with more influencers involved from across the company. McKinsey research (23) shows that, on average, "a B2B customer will regularly use six different interaction channels throughout the decision journey, and almost 65 percent will come away from it frustrated by inconsistent experiences" across these channels.
Three waves of SaaS have moved software companies into the cloud, changed processes and workflows, and now, focused on customer experience. SaaS has been consumerized, which means that customers now expect to try the product early in a buying cycle. The good news is that this gives companies a way to measure customer activity, and fine-tune how they market and sell their products. As we explain in detail further in the book, getting prospects to try software early via free trials or free versions of the product (i.e., freemium) creates more and better opportunities to engage customers.
Ask yourself this question: Why would a prospective customer jump through hoops to get a glimpse of your product? Simply put, fewer people will once they are exposed to free trials and freemium.
Before we leap into how companies should approach customer experience, and what strategies enable them to build close relationships with customers, let's define customer experience.