How Google Cloud can increase market share against Microsoft and AWS
Google's efforts to capture more of the large enterprise market is paying off, however, in order to effectively compete against Microsoft and AWS, Google needs to develop an enterprise go-to-market strategy as part of their DNA.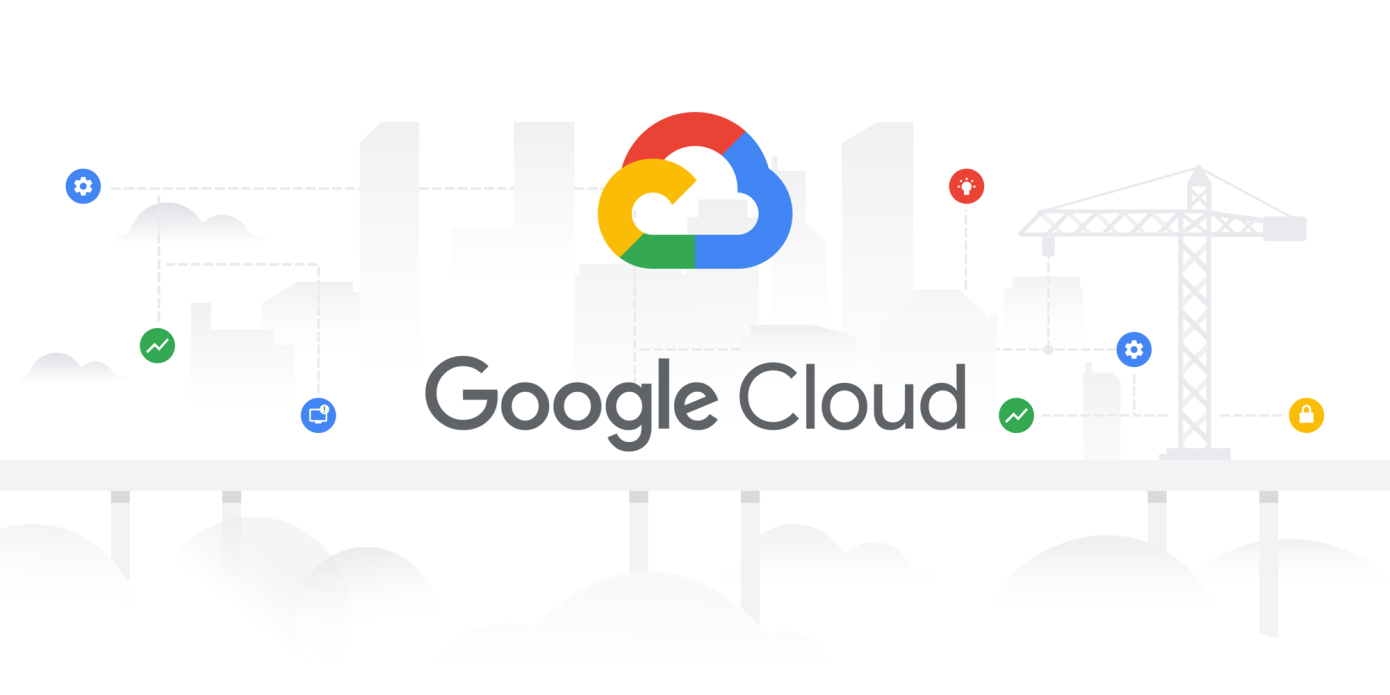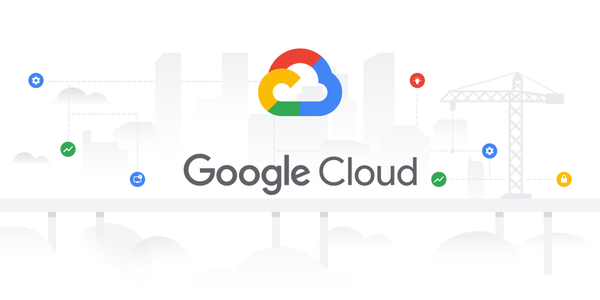 In 2018, Google Cloud revenue (sales of G Suite and Google Cloud Platform) grew 93.8% to $6.8B in revenue. During the same year, Microsoft Azure recorded revenue growth of 82.4% to $13.5B and Amazon (AWS) revenue grew 47.1% to $25.4B in (source). In July 2019, Google Cloud achieved an annual revenue run rate of over $8 billion.
While Google doesn't break down their cloud business revenue by offering, they reported earlier this year that G Suite reached five million paying customers (source). Nevertheless, GCP trails to AWS and Azure in market share. GCP only captured 12% of the market. AWS controls about 61% of the cloud computing market and Microsoft has a 27% market share (source).
Google's focus on large enterprise customers is paying off, however, as their cloud business saw higher growth than Microsoft Azure and AWS. Despite this, Google Cloud lags behind Azure.
In order for GCP to replace Azure as the second most popular cloud platform, Google must position its product offering around core competencies and adjust their go-to-market strategy to reflect its focus on large enterprise customers.
Microsoft has an advantage in this regard because they've offered on-premise solutions to large enterprises for decades, which allowed them to build relationships with key stakeholders and decision-makers in organizations. These relationships are key to Microsoft's growth in the cloud market as they often replace their own on-premise solutions with Azure and Office 365.
Google, on the other hand, doesn't have nearly as strong of a relationship, which means it has to build its strategy and go-to-market muscle for selling to large organizations. From the beginning, Google Cloud used a bottom-up go-to-market approach, by enabling small and medium-sized companies to sign up for the service via a self-service. The benefit of this approach includes the fact that non-technical professionals could purchase services for their organization. It's a crucial aspect as many SMBs don't have extensive IT teams.
While simple purchasing options are effective for the SMB market, it doesn't help large enterprises as they have more complex needs. Google can develop an effective marketing strategy that resonates with enterprise customers by focusing on product core competencies, reducing switching costs and risks, and focusing on showing how they are able to meet the extensive needs of customers. Let's examine those points in more detail.
#1: Focus on core competencies
Identify the needs of enterprise customers that can't be met by AWS and Microsoft
Google's path to increased market share lies in focusing on large enterprises. Since Google doesn't have the advantage of lengthy relationships with IT managers and CIOs at large enterprises, its go-to-market strategy needs to focus on what makes G Suite and GCP unique.
To date, most of the growth techniques used by Google Cloud are only effective towards the lower end of the market. These techniques include lower price and self-service account management, which aren't as important to enterprise decision-makers.
In order to develop their new enterprise go-to-market strategy, Google needs to take a closer look at their offerings and identify the core product features that matter to enterprise decision-makers, and also make their cloud solution stand apart from AWS and Microsoft.
Google's core advantages are its AI capabilities, cloud-native application development and management capabilities, and digital analytics. As different industries place these capabilities in differing levels of importance, Google needs to identify the industries where its core product capabilities are valued higher than other features.
Find industries where customers value differentiated product capabilities
Google needs to identify which vertical markets value the functionality and areas where Google has a competitive advantage. Focusing on these markets will help streamline their sales process.
Instead of running marketing campaigns that use generic messaging to resonate with large enterprises, it's better to identify the verticals consisting of companies that value Google's competencies over competing solutions.
For example, AI capabilities might be valued greatly with large organizations in the financial market compared to electronics manufacturers. To effectively target specific business verticals, Google needs to align its sales, marketing, and support teams so that they can complement the efforts of each other. Taking this point further, the company can embrace account-based marketing (ABM).
Note: The previous information doesn't mean that Google should only focus on the most profitable industries and disregard all others. Go-to-market strategies should be diversified as markets become saturated over time.
For example, the growth of financial services enterprises can slow down, or the industry will reach a point where the majority of companies have migrated from on-premise to cloud platforms.
#2: Reduce switching costs and risks
For large enterprises, switching productivity solutions that impact the entire organization is a risky and time-consuming process. Despite the advantages that enterprises realize by switching to cloud solutions, approximately 98 percent of companies still use on-premise server hardware (source). Below is a series of steps Google can use to reduce switching costs and risks.
Identify and address the concerns of all decision-makers and influencers
One of the primary ways Google has been limiting its growth opportunities is by spreading their marketing efforts too thin. The current GCP and G Suite customer base largely consist of small and midsized companies. Much of the success in this market can be attributed to how Google built a self-service solution for those customers. The sales process in this space often is simpler because buying decisions are often made by one or a couple of people, such as the CEO, CIO or IT manager.
Large organizations are different because they have multiple stakeholders, decision-makers and influencers. Given the count of stakeholders, the sales process is often significantly longer than that of an SMB. To shorten the cloud technology buying process the Google GTM team needs to address the key concerns and challenges of each core group of influencers.
This requires the team to focus on developing adequate messaging and materials that address buyer concerns. This drastically reduces the perceived risks of embracing cloud technologies that enterprise customers have.
Verizon, a telecommunications company, is a notable example of a large enterprise that migrated to Google because they had to transition 150,000 workers to G Suite — a process that lasted over a year. Despite the challenges, Verizon's management was comfortable with its decision to go with Google since their solution addressed security, operations, user experience, compliance and ROI concerns. Still, the wider business still wasn't convinced (source).
This case illustrates the importance of Google investing in marketing campaigns that address the needs of employees and managers alike. They also need to invest in resources to help enterprise employees through all stages of the migration process.
Educate and train its customers
When Colgate-Palmolive announced that they were going to switch to Google technologies in 2017, it took the company over three months for its global IT department to complete the deployment (source). Mike Crowe, CIO at Colgate-Palmolive, stated that the switch to Google technology required a few hundred volunteers and early adopters to train their employees on the solutions(source). Securing a volunteer base of this scale is a huge undertaking, so any help that Google's GTM team can provide customers can result in direct productivity savings.
By helping organizations with their software onboarding processes, Google can provide a powerful benefit and reduce the barriers to switching.
In order to simplify this process, Google could create training materials by facilitating workforce education. In addition to reducing the cost of switching cloud solutions, it would also help Google better understand their customers and build long term relationships with key decision-makers.
Address security and privacy concerns
Large enterprises often avoid using cloud IT solutions because of concerns over security and privacy. This is prevalent in financial companies as they are subject to numerous regulations and compliance guidelines. As GCP recently strengthened its encryption and network security, concerns about data privacy and security still remain (source).
#3: Position against competitors and alternatives
GCP vs on-premise solutions
The majority of all IT spending is still spent on on-premise servers and large enterprises having more of the (old fashioned) on-premises servers running (old fashioned) monolithic applications. Since a large number of companies still use on-premise solutions, it's crucial to communicate how staying on-premise not only handicaps a company growth but also a present existential risk. Aside from the obvious benefits of switching to Google Cloud -- affordability, predictable costs, scalability -- it provides an opportunity for organizations to build an agile and collaborative environment where companies can quickly respond to shifting customer demands and preferences.
The risk of staying on-premise is the risk of becoming irrelevant. Those companies that are closer to their customers and act of customer feedback the fastest will. Cloud enables companies to act quickly to changing customer demands. Google Cloud AI capability provides another important incentive for companies to make a switch from on-premise to Cloud. AI capabilities become more powerful when more data is accessible. The sooner a company starts feeding relevant data to its AI engine the faster it can build a competitive advantage over the alternatives.
GCP vs Amazon AWS
G Suite is one of the most popular productivity offerings on the market. G Suite products are easy to use and they integrate natively with GCP. Amazon can't match the G Suite offering. That's why when competing against Amazon it's important to highlight the benefits of using productivity and cloud solutions from Google. The native integration between GCP and G Suite provides benefits beyond just time and cost savings.
Amazon competes in multiple markets that raise conflict of interest concerns. Amazon acquired Whole Foods and this move appears to have caused  Albertsons, Kroger, Gap, and Walgreens to announce cloud deals with Microsoft (source).
Google can use the perceived conflicts of interest to their advantage, however. They can approach retailers and other companies that Amazon competes against, and market GCP as an alternative to AWS. This could be validated through targeted messaging campaigns.
GCP vs Microsoft Azure
Microsoft benefits from its deep legacy investment in the enterprise sector. Windows has been the bedrock of corporate computing for decades – so it's no surprise that Azure fits enterprise needs so well. Google Cloud's profound expertise in metrics, data analytics, artificial intelligence, and machine learning, however, offers a crucial competitive advantage.
To capitalize on these competitive advantages, Google Cloud needs a better way to communicate them to decision-makers in large enterprises.
Why Google should consider acquiring Slack
Google buying Slack could secure a few key advantages and growth opportunities. Slack's market cap is between $12-$13B on the estimated annual revenue of $401 million. It's a bargain price for the product that dominates the enterprise messaging market.
If Google acquires Slack, it can lock in small and mid-sized companies for decades. Considering how over 50% of S&P 500 companies will be replaced over the next 10 years, it makes sense for Google to continue actively marketing G suite to SMBs (source).
Google's G Suite is easy to use, however, customers can't say the same about Google Chat. If you ever used Slack, switching to Google Chat is a nightmare scenario. This is why it's often the case that when Google buys a company that uses Slack, management struggles to get teams to use Google Chat instead of Slack.
It's also worth noting that acquiring Slack and tightening its integration into G Suite, Google can better position themselves against Microsoft and their Teams solution that integrates into Office 365.
Making sense of it all
Google's efforts to capture more of the large enterprise market is paying off, however, in order to effectively compete against Microsoft and AWS, Google needs to develop an enterprise go-to-market strategy as part of their DNA.
This requires an understanding of their product's core advantages, and also designing a strategy that communicates core competencies to the right decision-makers and influencers in markets where those features matter the most. As the switch to cloud solutions from on-premises offerings has a learning curve and upfront costs, many companies are hesitant to make the switch. By addressing these risks with extensive onboarding Google gains an opportunity to shorten the sales cycle also build strong relationships with customers that facilitate revenue growth over time.