Better than an MBA: 22 Great Books About Marketing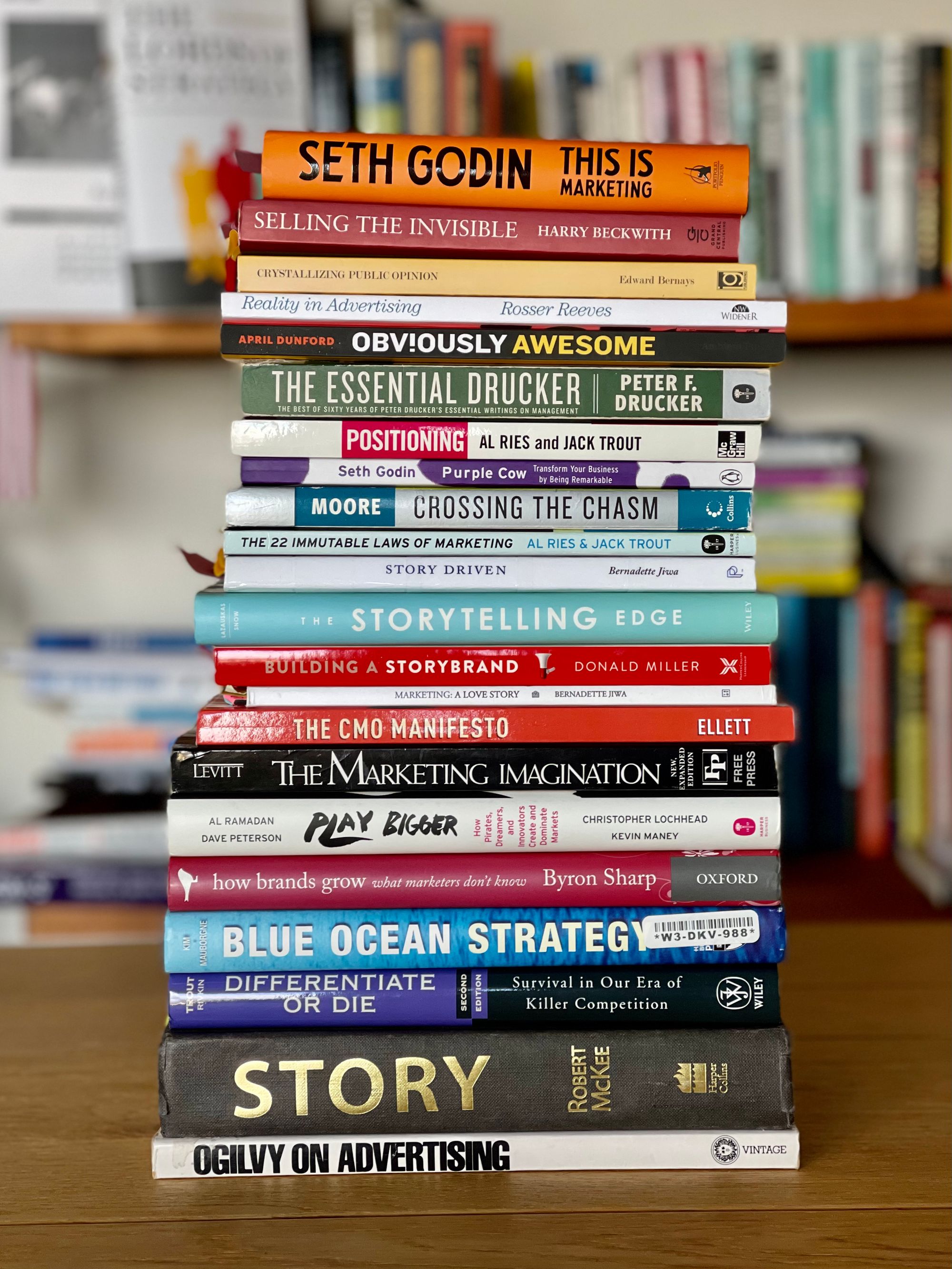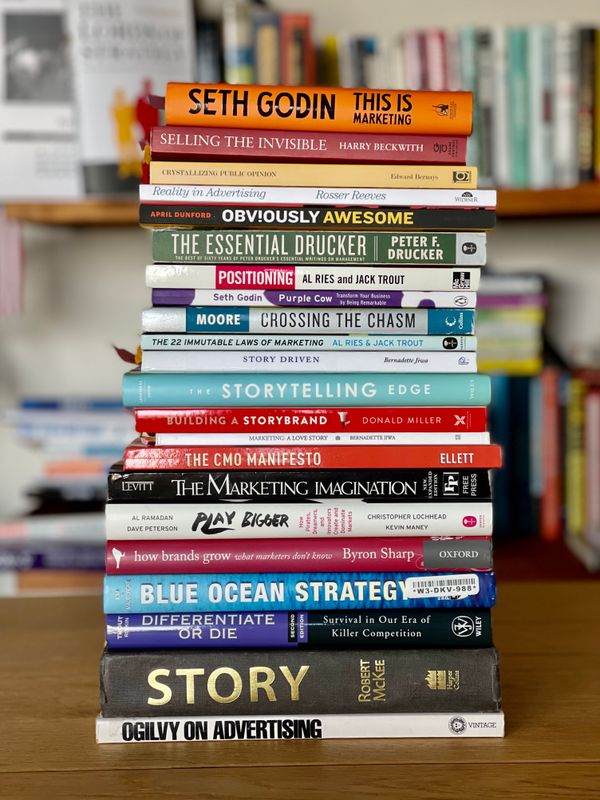 A friend of mine asked me which marketing-specific books I recommend. Here are 22 marketing books that teach you more about marketing than a fancy MBA:

1. Positioning by Al Ries and Jack Trout (must read)
2. Crossing the Chasm by Geoffrey Moore (must read)
3. How Brands Grow by Byron Sharp (must read)
4. Blue Ocean Strategy by W. Chan Kim and Renée Mauborgne (must read)
5. Differentiate or Die by Jack Trout (must read)
6. This is Marketing by Seth Godin
7.  Selling the Invisible: A Field Guide to Modern Marketing by Harry Beckwith
8. Crystallizing Public Opinion by Edward Bernays
9. Reality in Advertising by Rosser Reeves
10. Obviously Awesome by April Dunford
11. The Essential Drucker by Peter F. Drucker
12.  Purple Cow by Seth Godin
13. The 22 Immutable Laws of Marketing by Al Ries and Jack Trout
14. Story-Driven by Bernadette Jiwa
15. The Storytelling Edge by Shane Snow
16. Building a Storybrand by Donald Miller
17. Marketing a Love Story by Bernadette Jiwa
18. The CMO Manifesto by John Ellett
19. The Marketing Imagination by Theodore Levitt
20. Play Bigger: How Pirates, Dreamers, and Innovators Create and Dominate Markets by Al Ramadan, Dave Peterson, Christopher Lochhead, Kevin Maney
21. Story by Robert McKee
22. Ogilvy On Advertising by David Ogilvy

BONUS:
23. Brand Thinking by Debbie Millman

Let me know what other great marketing books are missing from this list.